Effective training programs that develop critical thinking skills
We have been delivering Six Sigma and Design for Six Sigma Training and consulting services for the last 14 years. We are an international service provider, having operated in 12 countries. We have consulted in a wide variety of industries including Medical Devices, Pharmaceuticals, Consumer Products, Aerospace, Telecommunications, and Finance.

Our Clients include: Johnson & Johnson, Edwards LifeSciences, General Electric, Honeywell, Whirlpool, BioMarin, Becton Dickenson, Comcast, Varian Medical Systems, Vention Medical, Eaton, Dell Computer, Abbott & Great Plains Industries
We believe our first responsibility is to our customers, to the engineers, technicians, operators, and other professionals who utilize our services. We constantly strive to exceed customer expectations by providing value added services. We provide an inclusive work environment that respects diversity, safety, as well as the health and well-being of our employees. We encourage employees to support local charitable activities in their communities while always looking for opportunities to protect the environment and conserve the earth's natural resources.
Cory has 20 years experience applying the Six Sigma Methodology in a variety of industries. He has an undergraduate degree from the University of North Dakota and a graduate degree from Johns Hopkins University. Cory has worked with the leaders of several fortune 500 companies to develop and implement succesful six sigma programs. Prior to starting Six Sigma Solutions International he was Director of Operations Engineering at AlliedSignal, where he was responsible for the successful implementation of a six-sigma and lean manufacturing program.
Jim has 18 years of experience assisting clients with the application of statistical analysis techniques and experimental design. He has worked with clients in a variety of industries including Medical Device and Pharmaceutics, Aerospace and Defense, Semiconductor Fabrication, Banking and Consumer Products. He has undergraduate degrees in Aerospace Engineering and Mechanical Engineering and has a Master's Degree in Reliability Engineering from the University of Arizona.
Leslie has a Bachelors Degree in Engineering from the Georgia Institute of Technology, a M.S.B.A. from Bucknell University, and a Juris Doctorate Degree from the University of Maryland. Prior to joining Six Sigma Solutions International, Inc. she held positions as Associate Director of Regulatory Affairs for Becton Dickenson, VP of Quality & Regulatory at Remel and several management positions at AlliedSignal.
Marshall has 15 years of experience within the Medical Device and Pharmaceutical industries in numerous Engineering, Quality and Management positions. Companies include Ethicon Endo-Surgery, Boston Scientific, DePuy Orthopaedics and Amylin Pharmaceuticals. He has spent the past 10 years teaching and coaching others in the application of Lean and Six Sigma methodologies and deploying these principles through plant-wide and company-wide cultural change initiatives. He holds a B.S. in Engineering Mechanics from the University of Cincinnati and his Master Black Belt certification through Johnson & Johnson and the American Supplier Institute.
Rhidian has 32 years of operations experience in the United States, Latin America and the United Kingdom. He is a Lean Master Black Belt and Six Sigma Black Belt and spent 15 years as a solo Lean practitioner training, leading and executing lean projects all over the world. He has set up and led Corporate lean initiatives for different Medical Device companies including Cordis, DePuy, Ethicon and Edwards Lifesciences and has numerous cycles of learning in Manufacturing, Administrative Areas and Research and Development. He has a degree Biochemistry from the University of Wales Institute, Cardiff, UK.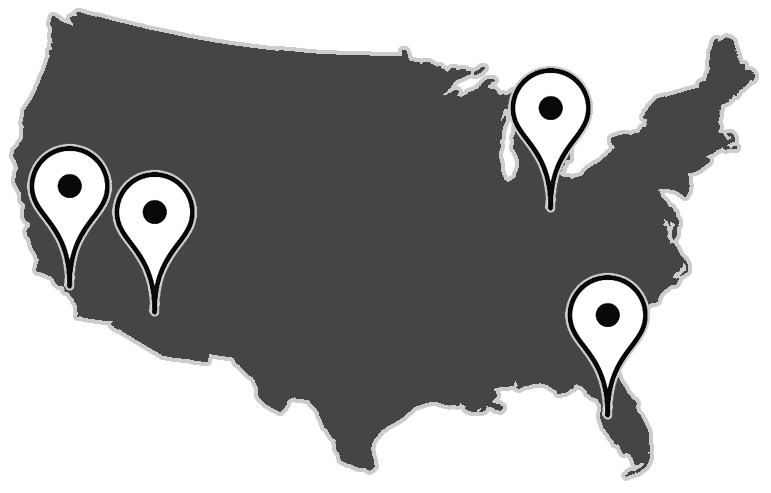 Offices
  Tampa, Florida
  Phoenix, Arizona
  Cincinnati, Ohio
  Orange County, California


Telephone
  +1 (813) 300-5170