Getting the information you need to make better decisions
This training is intended for individuals that are engaged in the development and production of products. Typically, these people fill the engineering, research and development, manufacturing and quality roles in an organization. This program teaches participants the skill-set required to rapidly acquire knowledge so that better decisions can be made regarding the product design and manufacturing processes.
While an improvement methodology roadmap is utilized to provide participants with a systematic approach, the primary focus of the training is focused on critical thinking and the correct application of analytical techniques to address business critical issues within the organization.

This training is intended for individuals who are working to improve processes that are transactional in nature. There
are many improvement opportunities associated with business processes and typically these projects do not require the
use of the entire Black Belt tool set. For example, projects from Human Resources, Sales, Purchasing and Accounting
typically do not require the use of DOE. It is costly and inefficient to focus on the entire Black Belt tool set for
people working on these types of projects.
Our Green Belt program spends more time on the tools required to be successful on these types of projects, resulting
in cost reductions to the client and less frustration for the participants who do not want to spend time learning tools
that they are unlikely to utilize.

The Senior Leadership Team plays a key role in developing the deployment strategy and monitoring the impact of the improvement efforts. The Senior Leadership Workshop is designed to provide this team with an overview of the improvement methodology and to highlight key deployment considerations. The session also provides a forum to discuss the monitoring strategy that will be used to evaluate the performace of the overall program. The duration of this workshop is one to two hours.
Mid-level managers are critical to a successful deployment. These individuals must understand the keys to selecting good projects and candidates. Additionally, they play an important role in driving the projects to completion. The Champion Training is designed to debunk common myths assoicated with Six Sigma, provide an overview of the tools and methodology, and most importantly to provide guidance on project/candidate selection and their role in managing the projects. The duration of this training is 8 hours.
Six Sigma Solutions International occasionally offers open enrollment classes for smaller organizations or individuals who want to get certified as Green Belts or Black Belts. These classes are usually limited to 16 participants.
At this time, there are not any open enrollment classes scheduled.
If you are interested in the open enrollment option, please contact us.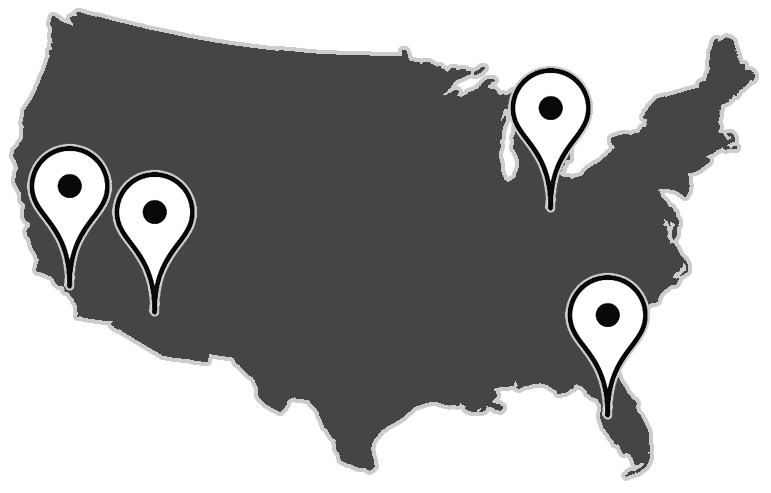 Offices
  Tampa, Florida
  Phoenix, Arizona
  Cincinnati, Ohio
  Orange County, California


Telephone
  +1 (813) 300-5170